Cheer Residences - What You Need To Know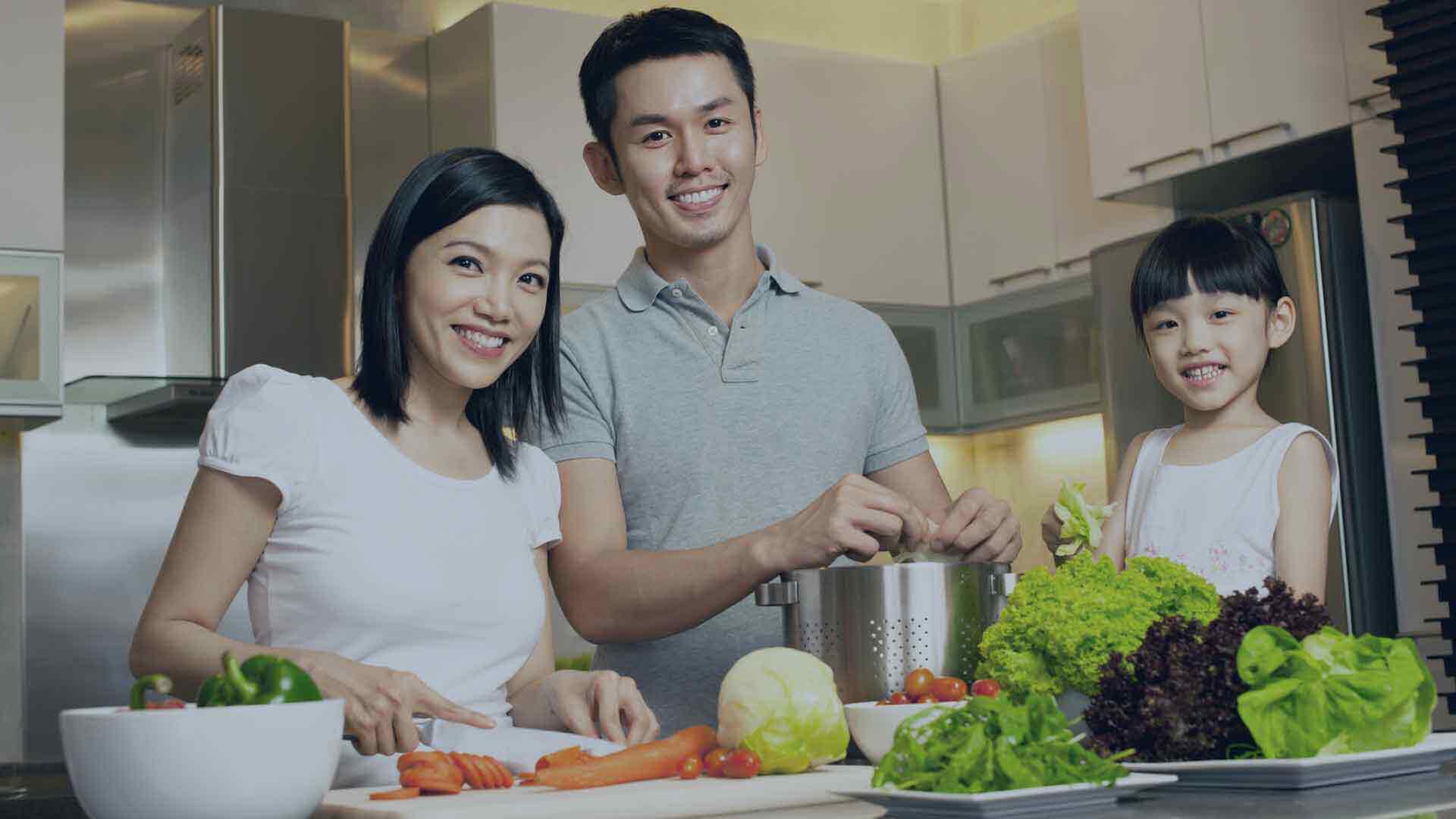 In the urban landscape of Marilao, Bulacan and in the prime location off MacArthur Highway, a new concept in city living is about to emerge. SMDC is finalizing plans for a seven-tower, residential condo complex unlike anything ever seen before. Cheer Residences is scheduled to be completed in August of 2020 and promises an open floor plan design without partitions to meet the needs of the new professional.
Cheer Residences will be close to shopping, restaurants, and nightlife, as well as convenient to public transportation. In fact, the complex will be part of SM City Marilao, a super mall offering temptations from across the retail spectrum, the first residential living area ever located with in an entertainment center. At Cheer Residences, finding something to do will never be a problem.

History of Marilao
While there is no official date for when Marilao became was establish, it has existed in the province of Bulacan for over 200 years. The reason it got its name is unclear, but speculation has it that Marilao was derived from the word "Marilaw," which is the word a Spanish priest used to describe the yellow plants in grew with wild abandon in the area. The Tagalog word for yellow is "dilaw."
Marilao started out as a small neighborhood, or "barrio" and Franciscan Missionaries to the area chose Marilao to be the site of a vista dedicated to St. Michael the Archangel. As the neighborhood grew, the vista turned into the St. Michael the Archangel Parrish Church and the "barrio" became a Pueblo by order of the Archbishop of Manila in 1796. In 1913, Marilao became an independent town in its own right.
Located north of Metro Manila, Marilao is one of the 21 municipalities that have qualified for city hood and is part of the "League of 21." The area is quite metropolitan and, according to the 2015 census, has a population of almost 222,000 people. The public transportation system between Metro Manilia and Marilao, Bulacan consists of trains, buses and taxis, making travel between the two cities uncomplicated.

Sites To See
One of the most popular events in Marilao is held every May and upholds the beauty and history of the city. The Halamang Dilaw Festival is held to celebrate the wonders of Marilao's natural surroundings. There are beauty pageants where pretty, young girls come to see who is crowned Queen of the festival. Street fairs and dancing, concerts and contests, and, of course, parades all take place in the public celebration. The parades bear a similarity to the Rose Parade, held every year in January in Pasadena, California. The Festival floats are decorated with flowers and plants native to Marilao and yellow seems to be the color of choice. Even the street dancers in the parade carry flower-shaped props and dress as flowers, plants, and insects.
Marilao is also know for its churches and shrines. One of the most popular attractions is the National Shrine of the Divine Mercy and is the site of pilgrimages throughout the year, made by the Catholic faithful. The first mass was held at the shrine in February 1992. The back of the church has a model of Calvary, the site at which Jesus Christ was crucified. Around the model are statues depicting the 14 Stations of the Cross, which memorialize the steps and actions of Jesus from the point when Pilate condemns him to death until he is placed in his tomb. The shrine even has a small museum featuring a recreation of the house and basement in Poland that Pope John Paul II lived in before going to Rome.
Another famous church is St. Michael the Archangel Parish Church, which was completed in 1868, but was gutted by fire during the Philippine Revolution in 1898. Built on the site of the Vista the Franciscan missionaries built, the present church underwent significant renovations in 1922, and again in 1967. The church is still operating and offers mass every Sunday. It is plainer and less extravagant than most churches in the Philippines, but offers a cozy and comfortable atmosphere in which to worship.

Dining Options
Marilao also offers some amazing restaurants. From Pizza Hut, Burger King and Cinnabon to fine dining at its best, the city has something to tempt even the most discriminating palate. One of the most popular fine dining restaurants is House of Wagyu, located about 8 miles away from the city. Wagyu is a type of Japanese beef cattle and is considered a national treasure in Japan. The beef, also known as Kobe Beef, is very tender. Breeders feed beer to the Wagyu cattle in the summer months to stimulate their appetite, then they are massaged daily to achieve the marbling that Kobe Beef is known for. They also listen to classical music as the eat to improve their appetites. The result is a tender, melt-in-your-mouth piece of steak that is like nothing else in the world. House of Wagyu is the best place in Marilao to experience such a fine cut of beef.
If steak isn't on your menu, and you don't want to drop a bundle, try the vegetarian fare at Cafe Nenzo. Cafe Nenzo is a mid-price restaurant that serves great comfort food in a relaxed atmosphere. While vegetarian friendly, you can also find meat dishes. The menu satisfies every appetite. While you are here, don't forget to try their amazing desserts. A small restaurant with a friendly staff, Cafe Nenzo makes you feel like your in your mom's kitchen and you don't want to leave!
Looking for somewhere to dance the night away? Try Zapro Bistro. It has great food and better music. Local bands appear during the week, playing everything from hip hop to classic rock and roll. Prefer to be the singer? Karaoke is offered on certain nights. Come sing the latest Beyonce song or maybe offer a Streisand ballad to the crowd. Zapro also has comedy nights and its all located right on MacArthur Highway. Zap Bistro offers Filipino fare and catering services for your next party. Come in, kick back, and relax with family and friends after a hard day at work.

Shopping
Cheer Residences will be part of the SM City Marilao compound, bringing retail therapy to your fingertips. This super mall has shops for the most selective buyer, spas to spend the day in, restaurants to satisfy any craving, and a movie cinema to take you to different worlds. You can even buy a new car!
Brands from all over the world can be found at SM City Marilao. Clothing for men, women, children are on display as you browse the stores. But shopping is all you can do. Cut a record with the family at the Karaoke Hub or let the little ones play in Storyland Fun Park, an indoor theme park right there in the mall. You can also catch the latest Oscar contender in the SM City Marilao Cinema, or site back and enjoy the latest action film. Whether you want to laugh or cry, or warp into outer space for a couple of hours, you can find the perfect movie to take you away.

Your New Home - Cheer Residences
Your home says a lot about you. It says you want to be where the action is and that you like the good things in life. Cheer Residences offers the 5-star luxury that characterizes all SMDC properties and that says it all. With the location proximity to entertainment options and historical sites, Cheer Residences offers the quiet connoisseur comfort and relaxation every day of the week.
As with all SMDC homes, safety is the first thing on our list. We understand that city life has its risks, so we provide all our properties with 24 hour security. It starts with the guard house at the gated entrance of Cheer Residences. CCTV security cameras are placed around the complex, and all of the towers have automatic fire detection and sprinkler systems, as well as alarms. Safety is our number one priority.

Location
Living in the city implies a certain type of active lifestyle and Cheer Residences is located precisely in the right place to enhance that lifestyle. There is a built in transportation hub to aid you in traveling anywhere you want to go. Shopping, entertainment, and health facilities are not far away, and the complex is within easy reach of McArthur Highway. Getting around is easy when you live at Cheer Residences.

Amenities
As with all our properties, Cheer Residences offers function rooms and lobbies for entertainment and mingling with friends and family. Outside we offer a beautiful pool for both children and adults to splash the day away. Charmingly landscaped jogging and walking trails invite you to spend more time outside, while the kiddos can play in the playground. Not as fun, although extremely helpful, is a central garbage collection and waste disposal system that makes the everyday chores of home ownership a little easier.
Of course, the best amenity is living at the mall! Who would have thought that a developer would come up with such a concept? All that entertainment right at your fingertips. Living at Cheer Residences means never a dull moment!

Units
Cheer Residences is also groundbreaking a new concept in floor plans. Our new Flexi Suites is an open concept with no partitions Without walls, each condo can be uniquely arranged to the taste of its occupant. Do you want the bed on one wall with the couch next to it? You can arrange it that way. However you envision your space, you can have it, without walls getting in the way.
The complex is planned to have seven towers and a total of 900 units. Each tower will only be about 4 stories high, meaning you don't have to wait on a crowded elevator to take you to your floor. Each unit within the towers are made of the finest building materials, with quality fixtures in the kitchen and bathroom. SMDC's Cheer Residences' goal is to offer excellence and luxury at an affordable price.

Great Investment Opportunity
While selecting the best location to live in offers a wide range of entertainment activities to enjoy, it also offers something else. A condo at Cheer Residences is an excellent investment opportunity. The location of being close the mall, downtown, and transportation options will alway be a factor in making Cheer Residences a coveted place to live. If you need to move from your home due to work transfers or your family outgrowing the space, your condo could be sold at a higher price than you paid for it, allowing for a nice return on your initial investment.
Not everyone wants to buy their own housing, of course. Many people prefer to rent until they are ready to buy. You can invest in a condo and rent it out longterm, perhaps for more than your monthly payment. This provides you an excellent opportunity to rent out your condo and provide an income stream to your family for years to come. Or, you can chose to rent it out short-term. Sometimes people visiting Marilao prefer to have a condo instead of a hotel room. With websites such as booking.com and airbnb.com, renting out your condo is a snap.

Conclusion
Whether you are looking to purchase a home for yourself and your family, or you're looking for an amazing investment opportunity, Cheer Residences is the choice for you. Find the joy of luxury and relaxation in the heart of the city with your new home - SMDC's Cheer Residences!