SMDC Cheer Residences: Your Perfect Address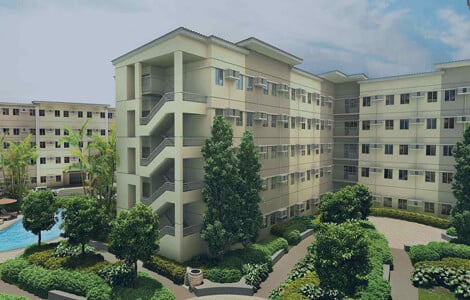 Have you ever wondered how it's like to wake up every morning with a smile on your face knowing that your family is secured with your home and satisfied with the community you are living with? What if I told you that Cheer Residences is about to make that thought of yours a reality? Whenever you are making one of the biggest decisions in your life which is to settle in a house, the number one priority that you would have is only the highest quality and comfort. Your goal would be to find a location wherein you can have all the necessities and luxuries in a snap. Well, lucky for you because Cheer Residences is the perfect address you have been dreaming of given the variety of unique amenities which will surely be enjoyed by your beloved family. The importance of a good environment while your children are still growing highly depends on where you are situated in. That is why the intricately developed features of Cheer Residences are assured to fit all of the distinct demands of every starting family.
With Cheer Residences, The Possibilities are Endless

First of all, the edge of Cheer Residences is that it is the first of its kind in Bulacan to showcase a residential development which has a mall of its own within its complex. The said mall is none other than SM City Marilao which is an esteemed structure made for pure entertainment and delivery of various needs bringing you the easiness and proximity that you would greatly appreciate on your everyday living. The mall also caters unforgettable dining experiences and an array of dishes you have yet to discover. Numerous restaurants, cafes, and food places are available for you depending on your taste. Not only that! It is also packed with different shopping and retail opportunities for you to enjoy. You can also watch a movie every now and then with your family or even just take a breather through a relaxing stroll. If you try to widen your perspective, you can even start up a new hobby through the wide options presented for you. The advantages of living beside a prominent mall are practically endless. You can easily indulge in leisure without having to go under the long travel to look for more. Given that it is nearby, it also saves you up a lot of free time that you would just rather spend through bonding with your family. Your lifestyle will definitely reach a different level of convenience with the perks that Cheer Residences can provide for you.

Its Prime Location is The Impeccable Option

The location of Cheer Residences is also a major win for everyone who will invest in it given that it is very well-planned in terms of the nearby establishments around it. Cheer Residences is specifically positioned at Brgy. Ibayo, Marilao Bulacan. Its unique setup is composed of 2.3 hectares of beautifully-designed houses and amenities. The location is actually perfect especially for working people given that it is only along the McArthur Highway in between the City of Marilao and Meycauayan Exit of NLEX. It only means that the homeowners will be capable of escaping the traffic and finding easier routes. Moreover, it is strategically located nearby the proposed PNR station starting to be built for the travel from Bulacan to Tutuban. How stress-free is that? It is only bringing you more options to fulfill your wanderlust. Residing in Marilao is also a great idea because Metro Manila is very near yet the comforting feeling of fresh air and calmness is still within reach. Cheer Residences is also awesome since it is only an hour drive from Caloocan City and another hour to reach Quezon City for an added convenience to your travel hours. Your family's business or your work has never been easier to grasp because of the wise positioning of this admired residential hub.

Cheer Up With The Finest Lifestyle Level Up!

There are even more reasons to smile with the utmost benefits you can achieve with Cheer Residences. This residential development boasts its flood-free location and is composed of striking amenities. This jaw-dropping structure of SMDC is made up of 7 unbelievable towers spiraling towards the sky with your dreams. It is composed of 5 floors each and a total of 900 first class suites only fit for the likes of the royalty. Every floor comprises 24 residential units wherein you can choose your own setup. Each amazing space is fixed with 23 to 28 sqm. of floor area per unit giving you the freedom to upgrade it with the design of your choice.

As for the amenities of Cheer Residences, you will surely be very amazed of its modern designs and features. The place is equipped with its own clubhouse for the benefit of the homeowners to enjoy family gatherings and even bond with their neighbors for a well-deserved break. After bonding, the families can also enjoy the Adult Pool while watching over their kids in the Kids Wading Pool available for everyone to enjoy a hot summer and relax. The community your family will be growing with will be only filled with priceless moments and memories to treasure while experiencing the Cheer Residences magic. It's not just the time to cheer up but to celebrate as well as you get to enjoy the most in-demand establishment in town. Adding up to the perfect mixture of convenience and luxury, Cheer Residences is also highly acclaimed given the fascinating places situated near it. The future of your family is prioritized with Cheer Residences. Only the highest rated establishments can be found around it. From your workplaces, schools, hospitals, churches and every necessity you can think of, they've got it served well for you and your family. The first-class living is within your reach and is just waiting for you to grab it by the hand. Cheer Residences is just available to satisfy your life goals. Go ahead and experience the cheerful change with Cheer Residences.