Why Buying Cheer Residences is a Genius Idea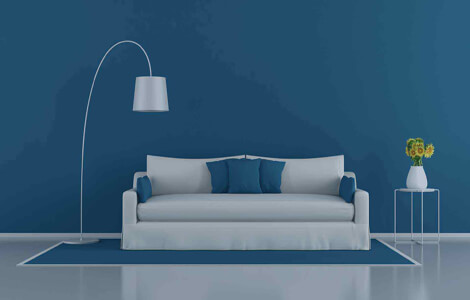 Why Buying Cheer Residences is a Genius Idea

Far enough from the chaos of Metro Manila but close enough for daily commute, Marilao, Bulacan is a haven for families and young professionals alike. Cheer Residences, another project by premier developer SMDC, aims to be a luxurious haven along MacArthur Highway. Promising to provide an affordable yet luxurious abode, this development offers a cost-effective option for those who are searching for a new home outside the Metro.

Fresh Beginnings

Living in the middle of a busy metropolis comes with advantages but it is not for everyone. For people who are not willing to trade a simple and quiet life away from the city for quick access, Marilao is one of the top picks.

Located close enough to make the daily commute to Metro Manila possible but far enough to take a breather from the crowded city streets, Cheer Residences promises comfort without compromising convenience. As part of the Greater Metro Manila area, roads leading to the busier business districts in the National Capital Region make it easier to get in and out of the surrounding cities.

Ideal Family Abode

Composed of seven towers with five floors each, families and young professionals have several options to choose from. Being a low-rise condominium development outside the highly urbanized areas in Manila, Cheer Residences offers a move private address. The laidback vibe fits the community and this makes it easier to feel comfortable and at home.

Whether you are starting your own family or trying to be independent, Cheer Residences puts you in the middle of a tight-knit community. Instead of running into thousands of strangers in the lift on a daily basis, you can get to know your neighbors and build lasting friendships.

Budget Friendly

Making a decision to leave outside of the metro is influenced by many factors including your budget. Prices in highly urbanized areas tend to be higher than in locations outside major cities. Choosing to live in Marilao is easier on the pocket, and you can get more by spending less.

Prices aside, making a big decision to ditch city living for something less mainstream is also about space. When you are in the middle of a busy metropolis, towering buildings and paved roads can make everything looked cramped. No matter how luxurious a place is, finding an escape from the urban jungle provides a more relaxing environment. By choosing to live outside Mega Manila, finding the balance between price and space is easier.

Convenient Location

While Cheer Residences is on the outskirts of the Metro, it's not exactly a provincial town. It is progressive enough – and commercial establishments which could cater to all your needs are accessible from your residence. The development's total area is 2.3 hectares –large enough to accommodate all seven towers while providing enough space to make residents feel at home.
Right in the Middle

The biggest fear people have about living outside of the city is losing flexibility. Just north of the Metro, Cheer Residences is just a few minutes from Quezon City. QC is home to thriving businesses and renowned universities, namely University of the Philippines and Ateneo de Manila University. Manila City where the University Belt is located is not too far ahead.

With its location outside the city limits, Cheer Residences is one convenient departing point for those who are planning to go further north. Luzon provinces have much to offer when it comes to vacation spots. Whether you love beaches or you adore areas in high altitudes, you have more choices than you could possibly imagine. With your new home, traffic will not be a huge hindrance if you want to go on a trip.

Transport hubs are located close to where Cheer Residences is. Commuting to and from Marilao to a province in other parts of Luzon or to the city will not be a problem. Future plans to expand the railway transport in Luzon will make Cheer Residences more accessible from the Metro.

Everything You Need

The exact location of Cheer Residences is just walking distance from SM Marilao. In fact, the area where this new residential complex will rise used to be the parking lot for the mall. By living close to leisure and entertainment hubs in town, you wouldn't miss living in a big city. Sumptuous eats, trendy shops, affordable groceries, and banking institutions are all within reach.
Another great benefit in this residential area is how close it is to the town center. Just because Bulacan is outside of the Metro doesn't mean you are missing out on anything.

Impeccable Design

Fitting its location outside the city, Cheer Residences is not too imposing but not too shabby either. With just a few floors and 24 units in each level, it is easier to feel at home in your building. More than just the fewer residents and wider spaces, this premier development by SMDC offers Flexible Suites. Each unit which comes with approximately 28.50 square meters has an open floor plan. This means each resident will have creative freedom on how to design their new home based on their personal preference.

When it comes to amenities and facilities, Cheer Residences does not fall short compared to its urban counterparts. Making the most out of the available space in the property, this development has landscaped areas designed to make relaxing easier. There is also a pool area as well as a clubhouse for hosting different activities.

Live Without Limits

Changing your address will open possibilities and new opportunities. Cheer Residences offers all those things and more. Designed for young professionals and families looking for a way to balance quality time with flexibility, SMDC's premier development in Marilao, Bulacan has much to offer.

Being away from the busier parts of Metro Manila can be the best decision you can make. Enjoy the quieter and more laidback vibe in Bulacan without tiring yourself out by going to and from the workplace. With its strategic location and top-class amenities, Cheer Residences offers luxurious living spaces that you can afford.